National security law for Hong Kong; Mocking Trump; Two Sessions begin
Monday is the Memorial Day holiday in the United States; there will be no newsletter that day.
I made a mistake in yesterday's newsletter. US Secretary of State Pompeo did not call Taiwan President Tsai Ing-wen to congratulate her on her inauguration. In fact he issued a statement that was read at her inauguration and tweeted congratulations. Apologies for the error. On to today…
The Chinese People's Political Consultative Conference (CPPCC) opened today in Beijing. The seven Politburo Standing Committee members plus Wang Qishan, and the vice-chairs of the CPPCC all were not wearing masks, while everyone else was.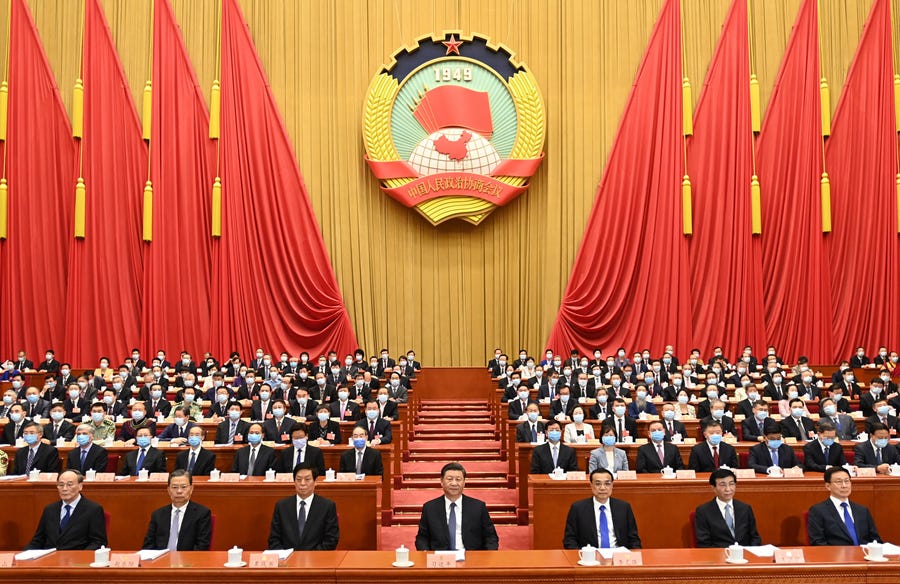 The National People's Congress (NPC) opens Friday. At a press conference today the NPC spokesman Zhang Yesui confirmed that the NPC will propose a national security law for Hong Kong. This move affirms that Hong Kong as we knew it is gone and rule of law is now rule by law, with the CCP determining what the laws are and how they will be enforced. The legal complexities of how …
This post is for paid subscribers