Xi holds meeting with 170,000 cadres; More policy support for medical workers; "Wolf warrior" diplomat Zhao Lijian's new job
Xi decided to take his message directly to 170,00 cadres. On Sunday he chaired a teleconference "to advance the work on coordinating the prevention and control of the COVID-19 and economic and social development".
For the first time in a month all seven Politburo Standing Committee members appeared together in propaganda reports, and all without masks, while everyone else in attendance was shown wearing a mask.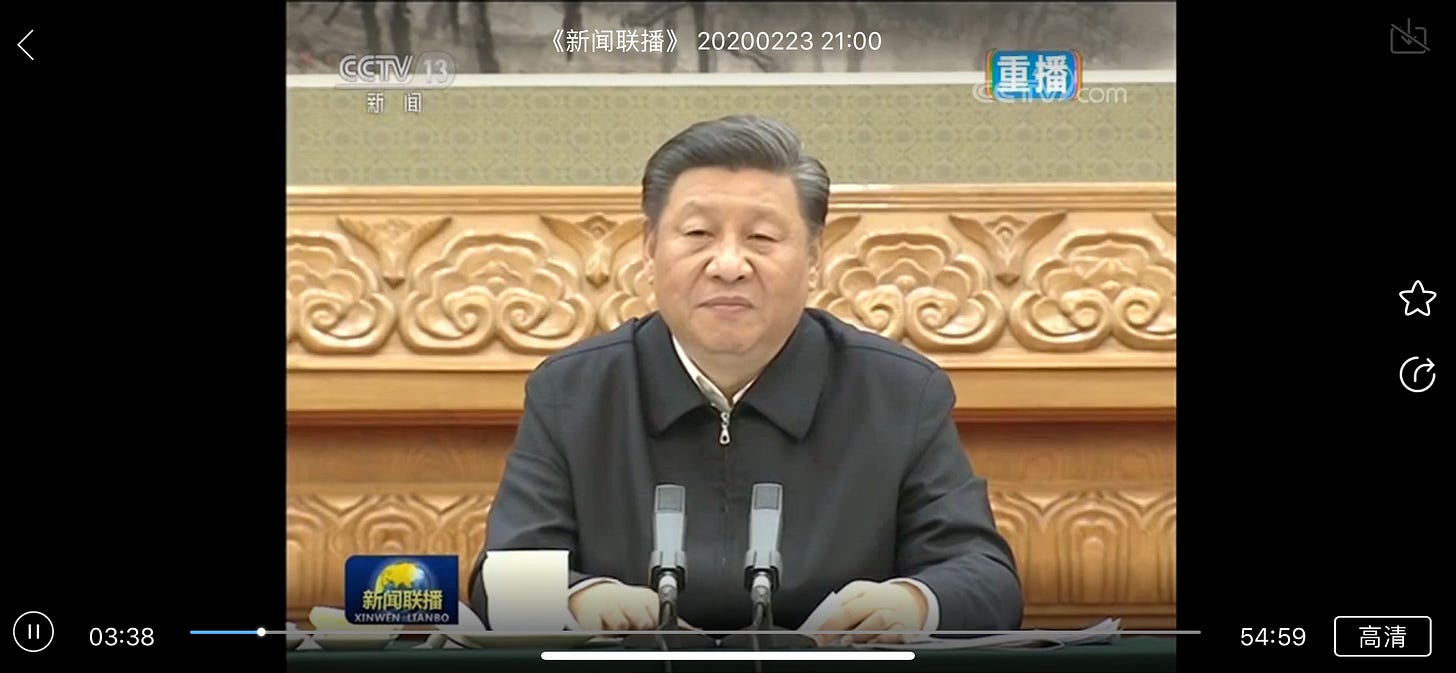 This post is for paid subscribers