Xi's Ningxia inspection tour; Arm China mess; Telling the Covid-19 story
The propaganda rollout for Xi's Ningxia inspection tour has begun. The major themes do not seem to be anything surprising, though the inclusion of CCP Organization Department head Chen Xi in his delegation seems interesting, and he did take a picture with a cow.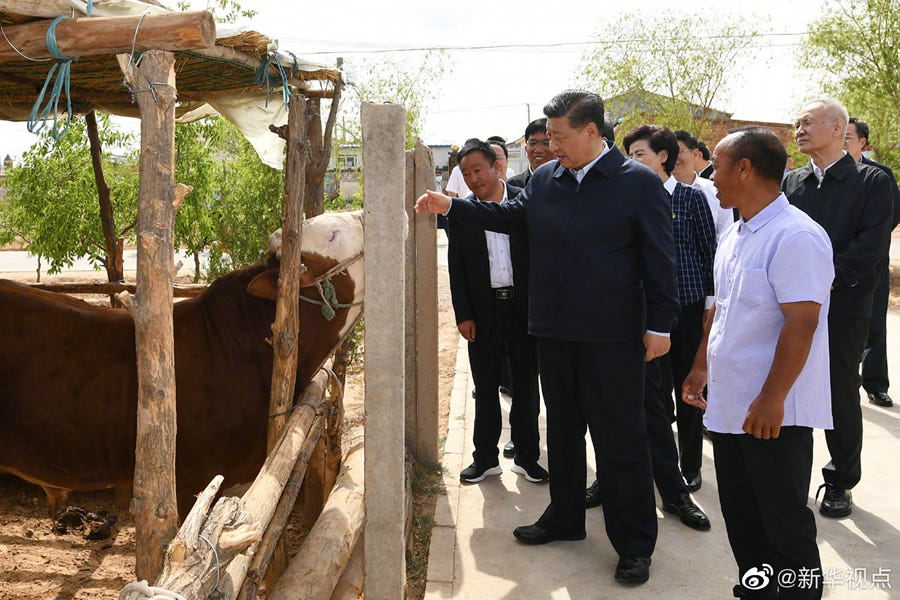 While the agenda for the June 18-20 NPC Standing Committee meeting does not include the Hong Kong National Security Law, it remains quite possible it may be added to that meeting or an interim one.
I have been trying to ignore the heavily hyped study Analysis of hospital traffic and search engine data in Wuhan China indicates early disease activity in the Fall of 2019 by Harvard researchers claiming to show evidence the COVID-19 outbreak may have begun in Wuhan in August. At first glance there are several obvious issues with it, including relying on sketchy Baidu data for key assertions, that I figured there was no point in wasting your time with it.
But today President Trump retweeted a Fox News report on it:
This post is for paid subscribers